We've Got a Lot to Do
Hopewell Lodge is a nature lover's paradise set in the heart of Kenepuru Sound, a lodge appealing to backpackers and those who love a peaceful getaway exploring nature.
Despite our remote location, you'll find plenty of things to do in Kenepuru Sound! Grab your gear and indulge in a variety of activities. Take a bush walk or go mountain biking on the Queen Charlotte Trail. Try kayaking in the Marlborough Sounds or paddle boarding in the bay. Go fishing in Kenepuru Sound or join a sailing charter for the day. Or simply relax in a hammock with a good book.
We provide a range of excellent equipment available for unlimited use during your stay for a small charge.
Read more about the activities available to Hopewell guests below.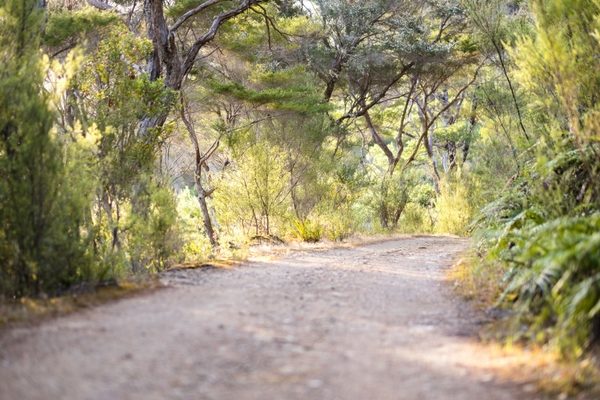 Bush Walks
Photographers, nature lovers and ornithologists will love exploring the beautiful environs of Kenepuru Sound. Right on our doorstep are several great rain forest walks that take in scenic reserves with fine specimens of native trees and birds. Hike the Hopewell Loop Track up to the 300M contour for outstanding views of Kenepuru Sound. Pack a picnic and enjoy a days walk on the Queen Charlotte Track.
Learn More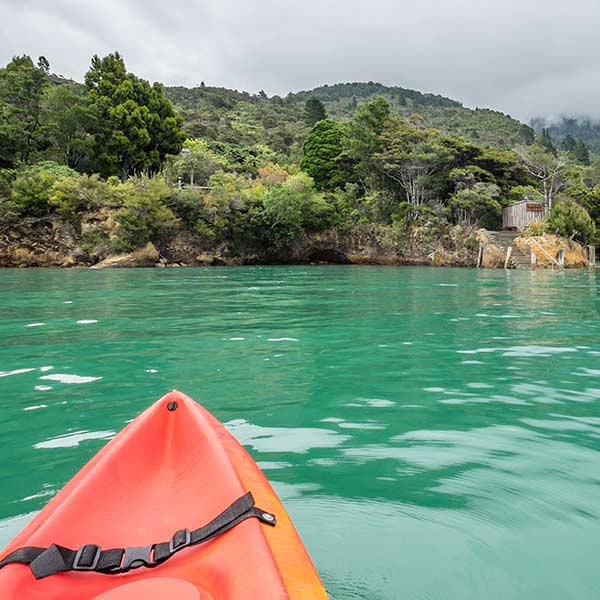 Kayaks
Pack a picnic; you'll have so much fun paddling and exploring some of the secluded bays of these sheltered waters.  Kayak around the pristine coastline, paddle through the mussel farms or kayak across the Sound to see the Amokura Shipwreck. We have several quality single and two-seater sit-on-top kayaks with great seat backs which clip in. We also provide you with life jackets and dry bags. If you're sea kayaking the Sounds, Hopewell is a great stopover for the night – come join us, the food is exceptional and the hospitality very friendly!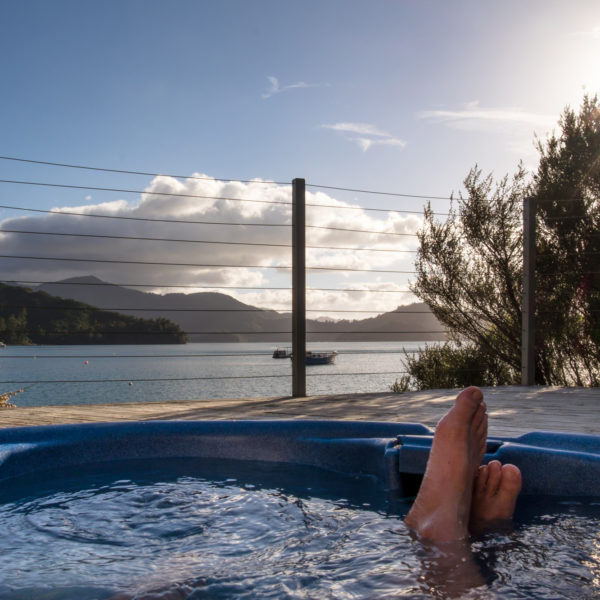 The Spa on the Waters Edge
Whether you've had a full day of tramping or a lazy day lounging in a hammock, relaxing in the spa at sunset or under the brilliant night sky is a favorite activity for our guests.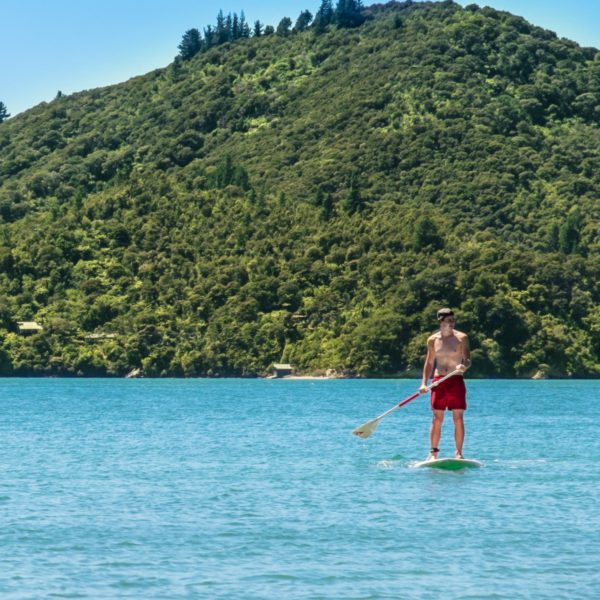 Stand Up Paddle Boards
You can learn or hone your skills enjoying this popular watersport, it's a great work out! There's no better place to learn than on the safe, calm waters of the Kenepuru Sound. Brand new, top quality boards available for a small fee.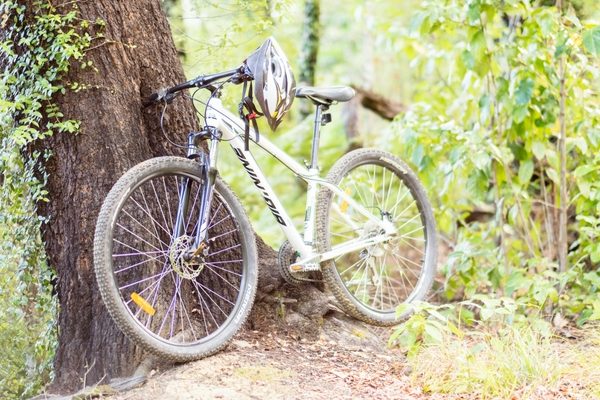 Mountain Bikes
The area has heaps of awesome mountain bike trails and we have several quality mountain bikes available for a small fee. We can even organise ride-in and/or ride-out trips for the fit and adventurous. Upon your return to the lodge, the hot tub, massage table and hammocks await you!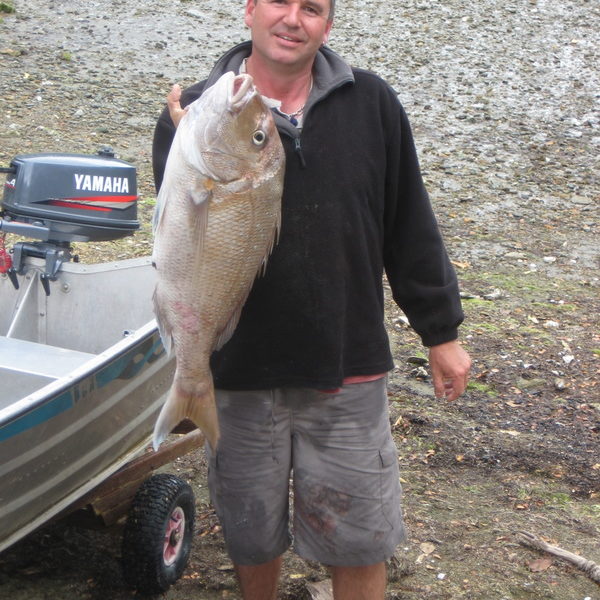 Fishing
Anchor just off our beach and try your luck at fishing for snapper, kahawhai or kingfish at one of the best spots in the Sound. We have several dinghies (rowing boats) and lots of fishing gear for hire, so you can enjoy dangling a line.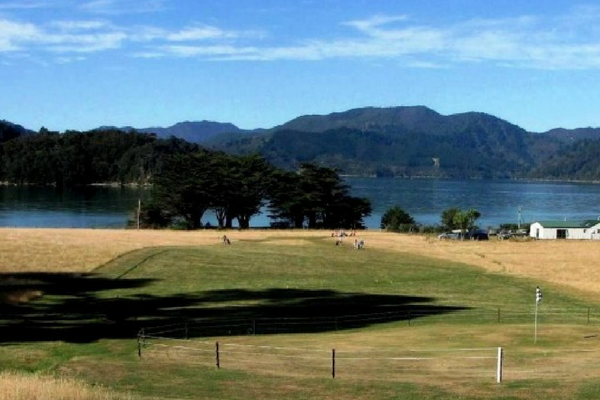 Golf
Visitors are welcome to play at the 9 hole Nopera Golf Course set amidst the farmlands of Kenepuru. Unique in design and challenge, this course is bound to be fun! Beautifully maintained by local volunteers and surrounded by stunning views, this is a great way to while away a couple of hours and loose a few golf balls!
Learn More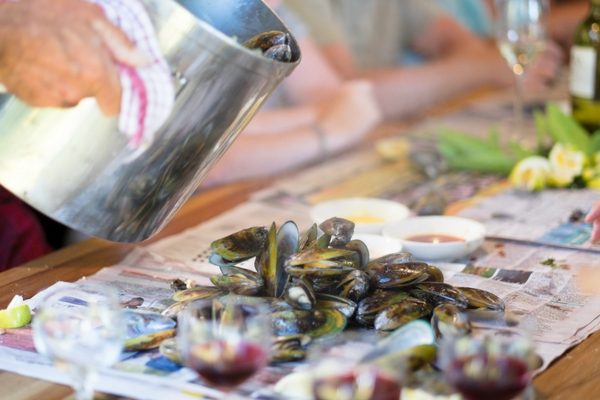 Seafood
Eat well at Hopewell! Although the lodge provides self catering facilities, we're famous for our excellent gourmet signature dishes. Collect oysters, cockles and mussels (free) straight off our beach to create your own seafood menu. 'Mussel Night' is a gastronomic extravaganza! You must also try our delicious pizzas, superb coffees, homemade bread and fresh baked goodies!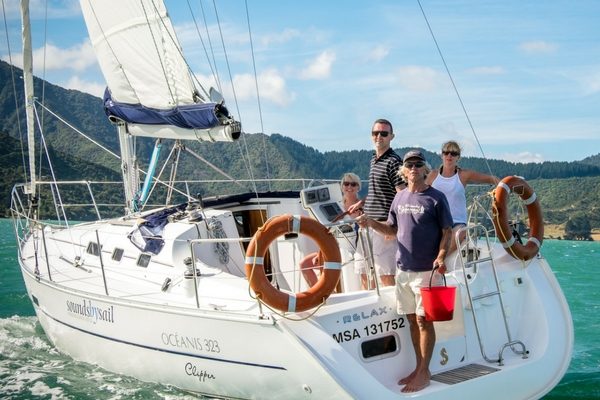 Sailing Charters
The beautiful coastal seascapes deserve discovery. Join Mike's brother Phil and his wife Deborah, the 'Sounds by Sail' team and explore the magic of the Kenepuru and Pelorus Sounds with a variety of charter options available including daily afternoon sails. Let  Captain Phil 'show you the ropes', take a turn at the wheel, hoist a sail or simply relax and let your crew do it all.
Learn More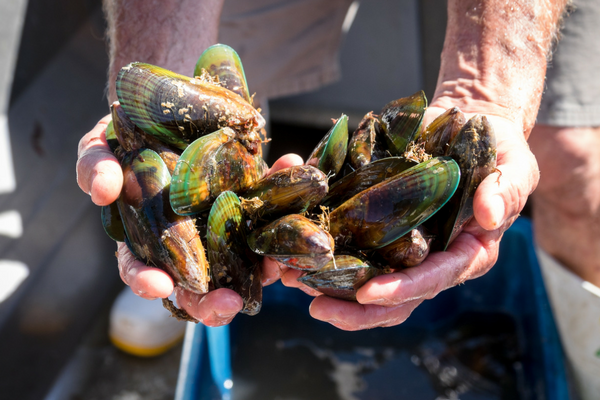 Mussel Farm
Visit a local mussel farm with Mike and learn how the famous Marlborough Sound green-shelled mussel industry works. You'll want to follow up by participating in our 'Mussel Night'; it may be one of your most memorable, social and celebrated meals, as guests mingle to 'share the feast of the bay'. Not to be missed!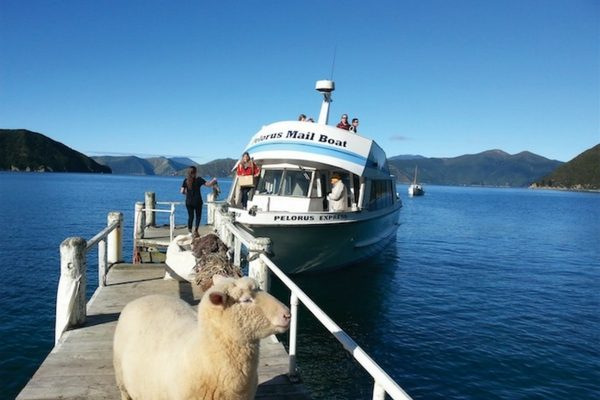 Pelorus Mail Boat
Join one of the last remaining 'genuine' Mail Boats left in the world, still delivering mail and groceries for almost a century. Every weekend from December through to March the Mail Boat departs from Havelock and visits the Kenepuru Sound stopping at a local farm, Hopewell, and other lodges delivering supplies, mail and guests!  An inexpensive way to get to or from Hopewell on weekends. Also delivering on Tuesdays, Thursdays and Fridays to the outer Pelorus Sound, you'll visit remote homesteads nestled in pristine coastline. Look out for dolphins and in secluded bays, view mussel farms and see why Pelorus Sound is the mussel capital of the world. Hopewell provides a connection to the mail boat.
Learn More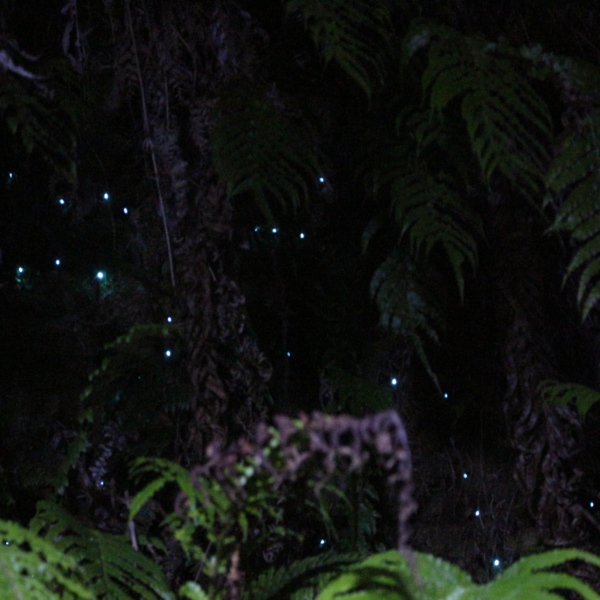 Glow-Worms
Enjoy a night walk to visit our resident glow-worms. These fascinating creatures glow to attract insects; when a female reaches adulthood it uses the light to attract a mate. It even protects them from being eaten by predators. The glow is a reaction between chemicals given off by the glowworm and oxygen, known as bioluminescence.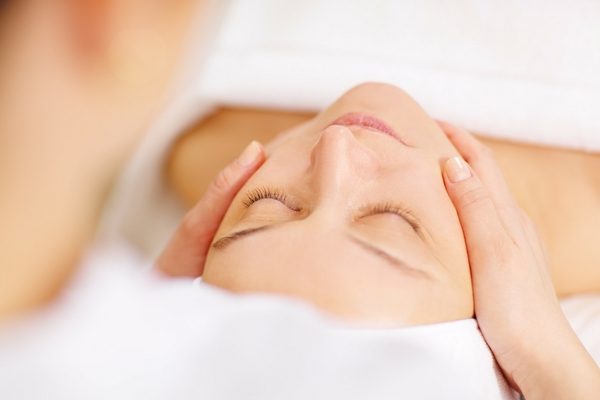 Massage
Feel well at Hopewell! Got a sore spot? Travel weary? After backpacking or indulging in the variety of fun activities, there's no better way to unwind than soaking in the hot tub before treating yourself to a deep, soothing and utterly relaxing massage with our skilled local masseuse.